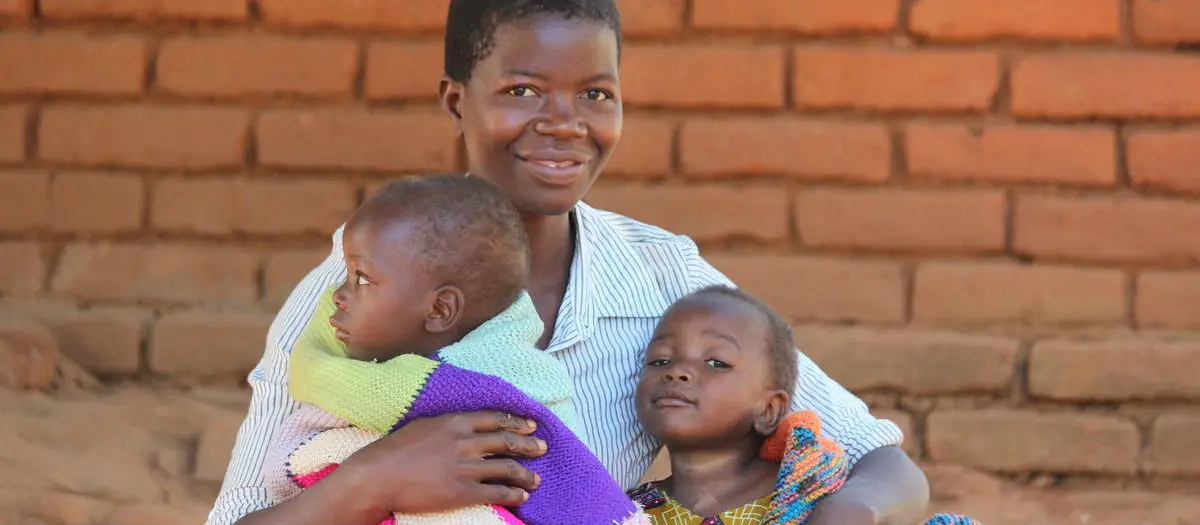 Baby blankets give hope to Lyness' twins
by WV Staff on
February 28, 2020
When Lyness Kholomana, 24, first became a mother in the year 2017, she was overjoyed to have gotten twins- a boy and a girl. In a bid to ensure the newly-borns survived, the medical doctors at St Lukes Hospital at Malosa, referred her case to Zomba Central Hospital in the same Zomba District, where she spent about a month, since they were born underweight.

However, there was a problem for this peasant farming family- abject poverty which made it difficult for her and her husband to take care of Glory and Praise.

"We survive through farming and doing some casual labour, hence it's difficult to get all we need as a family. We didn't have money to buy a shawl or blanket to keep the children warm, yet the doctors said we need to keep the children warm for them to grow quickly and healthy.

"Our village chief told us that our family had been identified as a beneficiary of the baby blankets donation because of the twins we have," says Lyness as she tries to keep the boy, Praise under control.

With the coming of the donation of blankets, she is assured of keeping the children warm both during the day and the night in the sense that during the day, she uses them as shawls while at night she uses them as blankets.

The family is one of many who have received baby blankets in Chamba Area Programme, which were given under Gifts in Kind (GIK), in a bit to improve the wellbeing of children in the community.

Lyness is full of appreciation for the donation she has received from World Vision, describing it as rare but very life-changing.

"It is not easy to give something to someone these days, but these people were able to give to people they do not even know. Thank you so much for this assistance," she says.

As Glory and Praise grow slowly but surely, Lyness sees a bright future for her children and promises to send them to school when come of age.

back